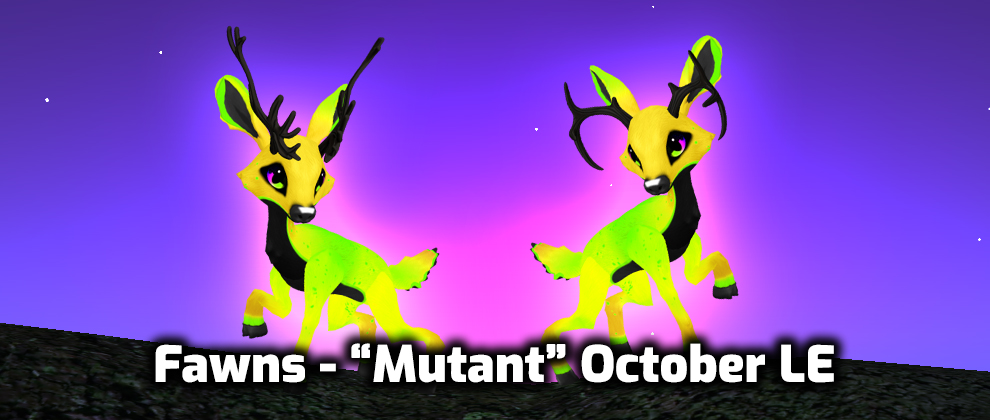 We are bringing you the "Mutant" LE which is a second variant of the Torch LE from a while back.
You are guaranteed to receive Toxicity eyes. (Note: We've been producing 3 new eyes for the LEs every month since 2017, this means we've been making 36 new eyes per year, so we've made over 200 different eyes. Daemon felt it was a good idea to switch to a 1 Eye per LE model from now on, but there are still multiple antlers to show up giving the Fawns LEs something fun to chase after.)
We have OverUnder, Reindeer and Deer antlers (as well as the more common No Antlers) possibility.
It'll set you back 5,000 FWN Points or L$875….. yup, 875 instead of 995! We kept the price lowered again for September!
These fawns are available at http://slurl.com/secondlife/PayHUD/150/136/23 in the vendors area as per usual. We will take the vendors down after 2+ weeks.
Some people lag a lot, so we put them down here as well: http://slurl.com/secondlife/Mysten/139/149/3017
Thanks!
-Fawns Team