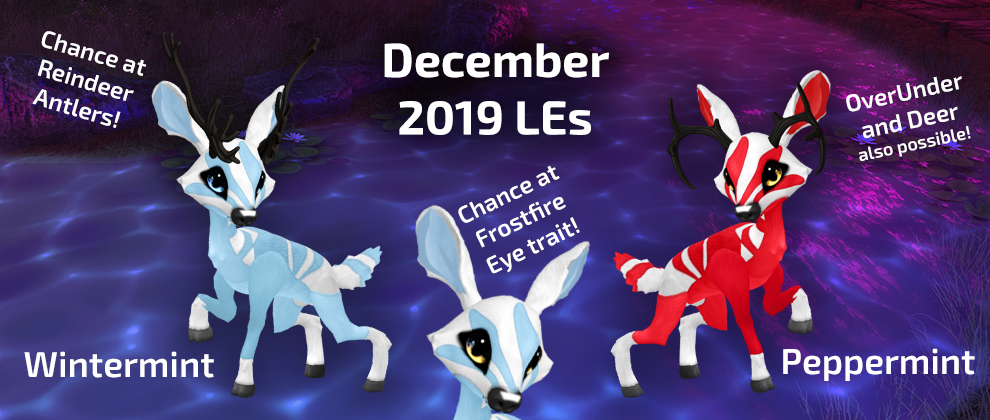 It's wayyyy colder now being December, and the Holiday season has hit hard. Seriously, try finding a shopping mall right now that's not playing Mariah Carey's All I Want For Christmas Is You every 5th track. Go on, I'll wait….
Wintermint and Peppermint share similar swirling striped patterns that really help bring a sense of the Holidays to the Fawns community.
You are guaranteed to receive either Firenight or Frostnight eyes, with a slight chance at the hybrid "Frostfire" eye variant. Word on the street is you can breed for Frostfire eyes by putting together the 2 common ones…
No light antlers again, but… Reindeer Antlers are now a possibility coming from these vendors! You may also receive No Antlers of course, Deer and OverUnder.
It'll set you back 5,000 FWN Points or L$875….. yup, 875 instead of 995! We kept the price lowered again for December.
This fawn is available at http://slurl.com/secondlife/Fawns/149/161/23 in the vendors area as per usual. We will take the vendors down after about two weeks.
Some people lag a lot, so we put them down here as well: http://slurl.com/secondlife/Mysten/139/149/3017
Thanks!
-Fawns Team