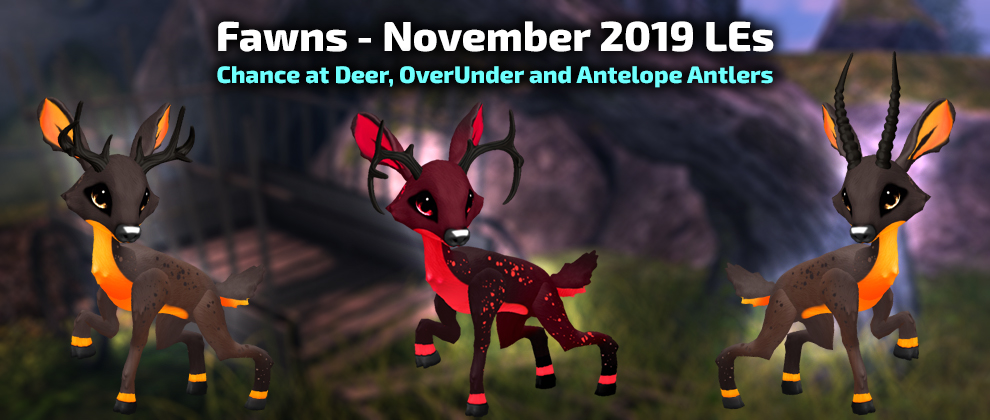 The temperatures are getting cooler, the leaves are changing colors, and the inevitable Thanksgiving (USA at least?) is just around the corner. In honor of the times we're bringing you the Harvest and Cranberries LE coats.
Harvest features a toned brown with specks and vibrant orange accents. Cranberries is similar but toned to resemble, well, cranberries. The coat is literally called cranberries.
You are guaranteed to receive either Chardonnay or Merlot eyes, with a slight chance at the hybrid "Winesplash" eye variant. Word on the street is you can breed for Winesplash eyes by putting together Chardonnay/Merlot…….
Light antlers are… gone… like for real, we are not doing light antlers this time around. BUT. We are offering a chance at Deer, Antelope or OverUnder antlers to show up on these. We've increased the chances for antlers a bit as well since there are a few variants to go after.
It'll set you back 5,000 FWN Points or L$875….. yup, 875 instead of 995! We dropped the price a bit.
This fawn is available at http://slurl.com/secondlife/Fawns/149/161/23 in the vendors area as per usual. We will take the vendors down after about two weeks.
Some people lag a lot, so we put them down here as well: http://slurl.com/secondlife/Mysten/139/149/3017
Thanks!
-Fawns Team