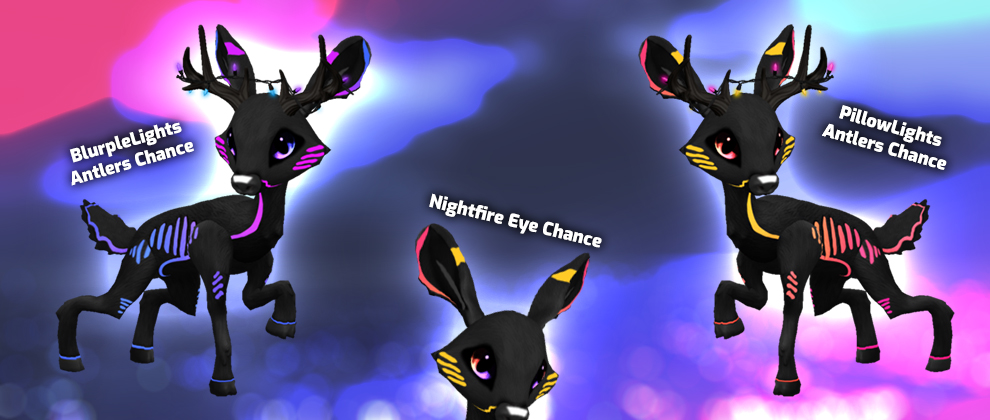 I don't know where you're from, but right now the days are getting hotter and the only time to go out is at night when it's cool. That's why we're bringing you Noctem and Diem Fawns LEs!
Noctem and Diem both share black base coats with striped accents. Noctem has a blue to purple fade going on, and Diem has yellow and pink.
You are guaranteed to receive either Amethyst or Coral eyes, with a slight chance at the hybrid "Nightfire" eye variant. Word on the street is you can breed for Nightfire eyes by putting together Amethyst/Coral…….
It'll set you back 5,000 FWN Points or L$995.
This fawn is available at http://slurl.com/secondlife/Fawns/149/161/23 in the vendors area as per usual. We will take the vendors down after about two weeks.
Some people lag a lot, so I put them down here as well: http://slurl.com/secondlife/Mysten/139/149/3017
Thanks!
-Fawns Team