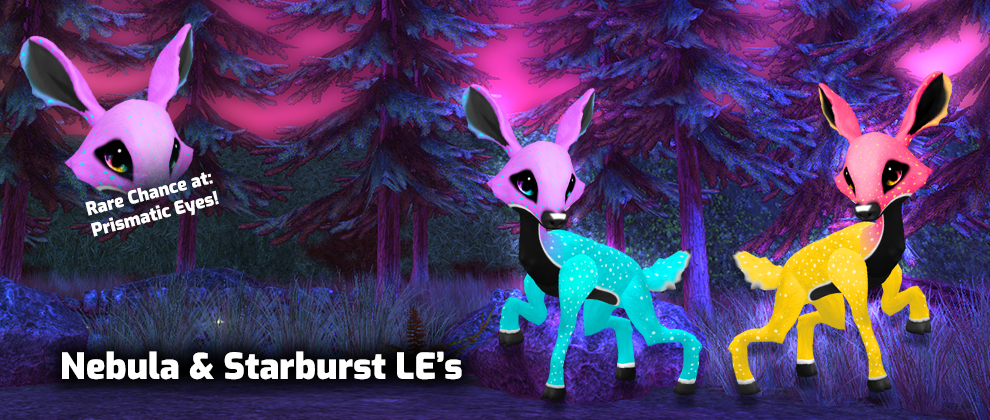 It's warming up at an alarming pace in some parts of the world because Summer is nearly here! That's why we're bringing you Nebula and Starburst for June!
Nebula's purple face fades into cyan, while Starburst's pink one fades into a bright yellow. You'll notice the sparkly stars coating their top coats which mimic the beautiful summer night skies.
You are guaranteed to receive either Galaxy or Citrus eyes, with a slight chance at the hybrid "Prismatic" eye variant. Word on the street is you can breed for Prismatic eyes by putting together Galaxy/Citrus…….
It'll set you back 5,000 FWN Points or L$995.
This fawn is available at http://slurl.com/secondlife/Fawns/149/161/23 in the vendors area as per usual. We will take the vendors down after about two weeks.
Thanks!
-Fawns Team