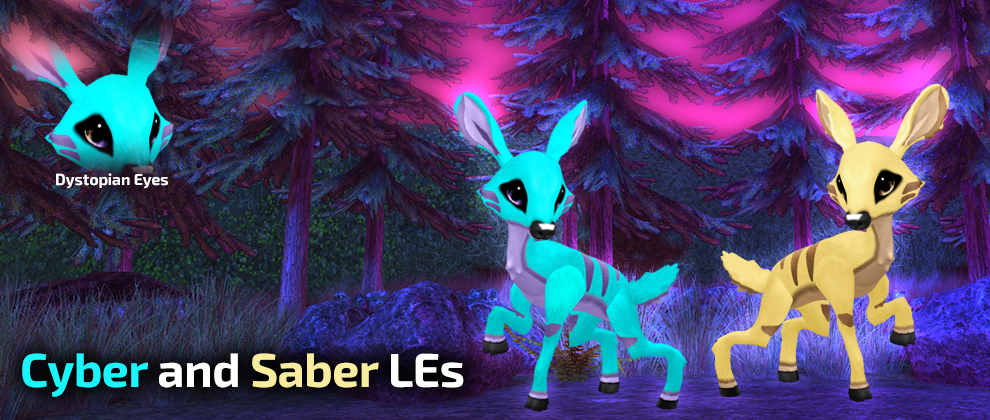 Keeping with the Spring theme, the Cyber and Saber LEs are here to dazzle you with their beautiful coats!
Each fawn has a few stripes along their backs with accent marks on their legs, ears and face.
You are guaranteed to receive either Ultraviolet or Cinnamon eyes, with a slight chance at the hybrid "Dystopian" eye variant. Word on the street is you can breed for Dystopian eyes by putting together Ultraviolet/Cinnamon…….
It'll set you back 5,000 FWN Points or L$995.
This fawn is available at http://slurl.com/secondlife/Fawns/149/161/23 in the vendors area as per usual. We will take the vendors down after about two weeks.
Thanks!
-Fawns Team