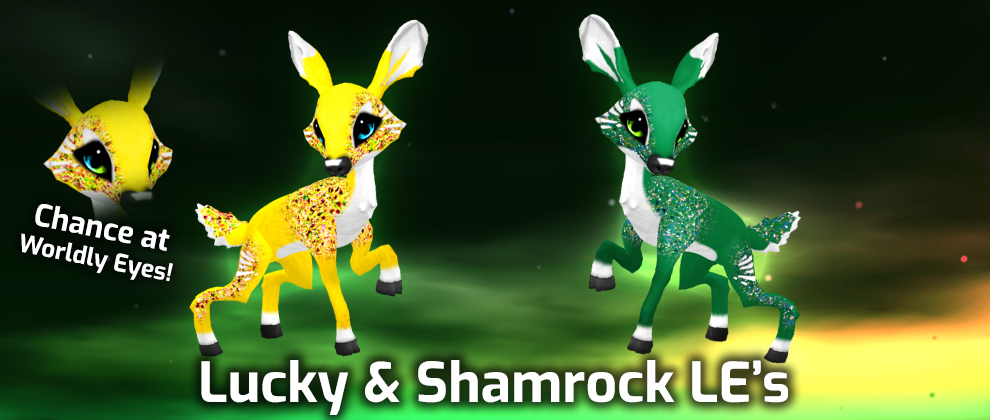 It's that time again… St. Patrick's Day is almost here and our Lucky and Shamrock Fawns are ready to go home with you.
Both fawns have been partying a bit too hard and are covered in confetti/glitter. Lucky is shining it's luck out on everyone it meets, and Shamrock is clearly representing its Irish green heritage.
You are guaranteed to receive either Emerald or Topaz eyes, with a slight chance at the hybrid "Worldly" eye variant. Word on the street is you can breed for Worldly eyes by putting together Emerald and Topaz…….
It'll set you back 5,000 FWN Points or L$995.
This fawn is available at http://slurl.com/secondlife/Fawns/149/161/23 in the vendors area as per usual. We will take the vendors down after about two weeks.
Thanks!
-Fawns Team