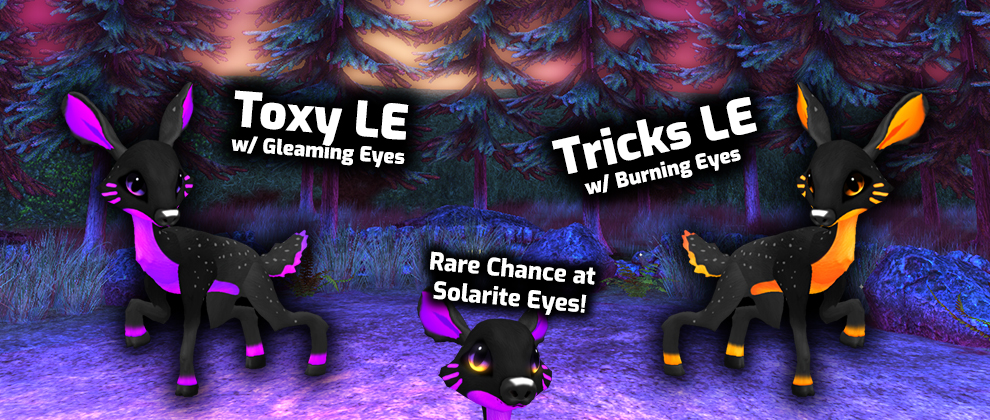 Hey everyone! Check out the October 2018 Fawns LEs, "Tricks" and "Toxy"!
Fall has arrived, temperature is dropping and October is the spookiest month of the year. That being said: Tricks and Toxy are here! Featuring two similar topcoats with varying orange or purple undercoats and accents.
You are guaranteed to receive either Gleaming or Burning eyes, with a slight chance at the hybrid "Solarite" eye variant. Word on the street is you can breed for Solarite eyes by putting together Gleaming and Burning…
It'll set you back 5,000 FWN Points or L$995.
This fawn is available at http://slurl.com/secondlife/Fawns/149/161/23 in the vendors area as per usual. We will take down the vendors after October 16, 2018!
Thanks!
-Fawns Team