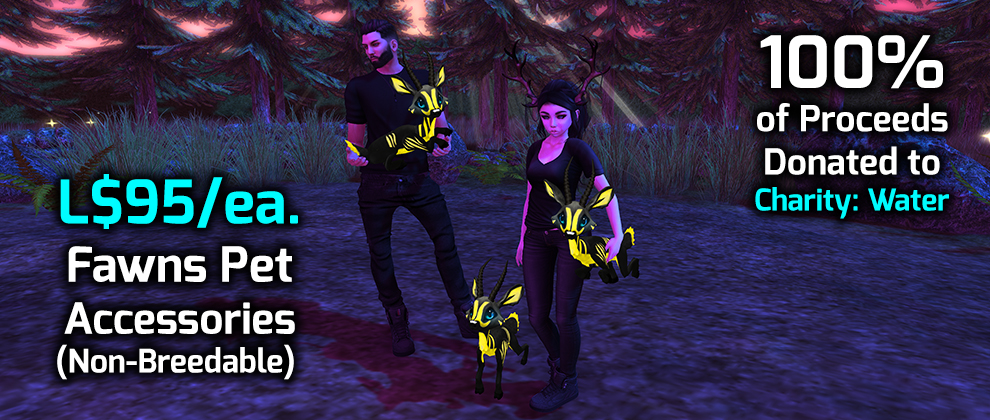 Hey folks!
We just put out 3 different donation items on SL Marketplace. All of the proceeds from these items (Holdable, Side Holdable and Running Pet) go directly to Charity Water! (100% Profit Share with FawnsCharity Resident, our designated donation account.)
The "Thunderstorm" Coat is based off of "Insignis" and has "Teardrop" Eyes (which is sort of a Charity Water staple).
You can learn more by clicking the big image above or clicking here.
Thanks for reading!
-Fawns Team