Hey everyone!
Thank you all so very much for participating in this Charity Water campaign. Our community earned L$653,165 which will be converted into USD on SL's Lindex website, which equates to around $2,491.33 (not including the withdrawal fee which is probably around $15.)
Here is a screenshot of the FawnsCharity Resident account that we used during the duration of the event…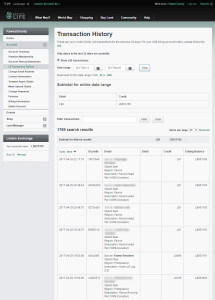 …this shows the total amount earned, including Credits/Debits, helping to verify that every L$ entering into this account went to Lindex, which then goes to Charity Water directly.
And here is a screenshot of the PayPal Request we made on Lindex…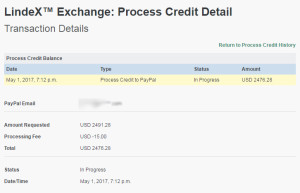 …so it looks like $2,476.28 is what we will be receiving in our PayPal account. ($15 fee to withdraw to PayPal as expected above.)
We donated the funds to this page: https://donate.charitywater.org/daemon/fawns-2 – you can visit that page to verify.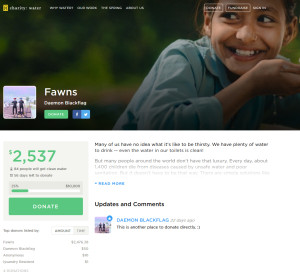 Thanks again folks, you are wonderful. The money our community raised will change the lives of over 80 different people. People no different than you or I, they were simply born into this world with very different conditions of living.
Alright I'll stop ranting for now. Enjoy!
-Fawns Team