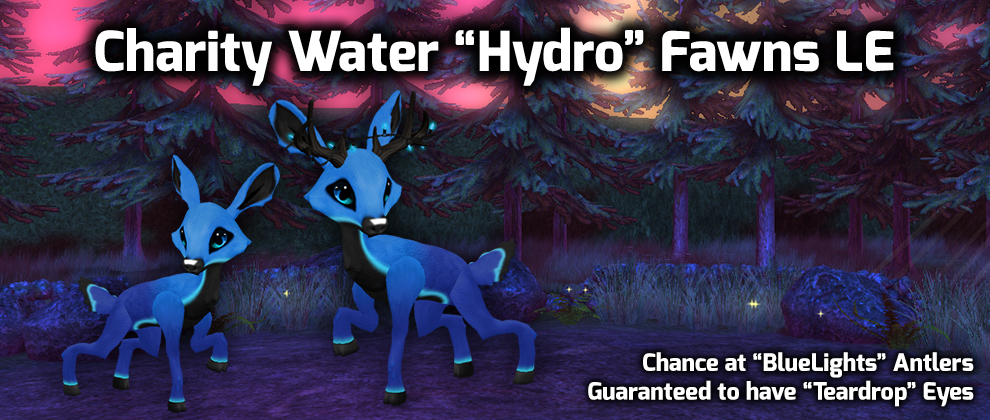 We are doing things a bit differently this time around. This Limited Edition Fawn is part of a special event we are holding over the next 2 weeks.
You may still purchase it with your FWN Points, but if you decide to use L$ for the LE; 50% of every purchase goes directly to Charity Water. On top of that we have a few extra items (Holdables, Running Pets and Head Pets) that donate 100% to Charity Water.
We also have a separate Donation Kiosk which you can donate 100% of your L$ to Charity Water as well.
We have the Charity Water Vendors in the Community Section of the Fawns Sim, but if you click the link below you'll see we have 7 other random sim locations to visit.
Full details over here at: http://www.fawns.org/charitywater
Thank you,
Fawns Team