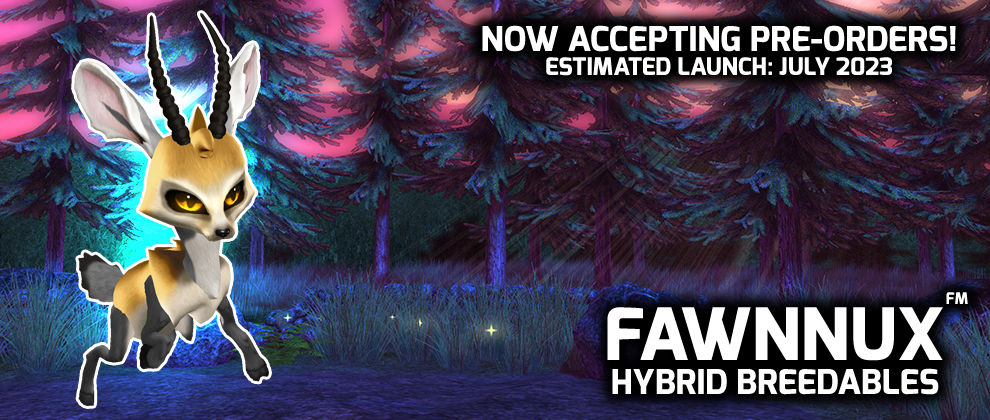 Are you tired of breeding realistic critters in Second Life? Do you find yourself laying awake at night contemplating what two different creatures combined would look like? Well look no further because Fawns and Fennux are teaming up to bring you FAWNNUX Hybrid Breedables!
By using the advanced technology of Editing our original creations in SL, we managed to piece together an advanced hybrid creature known only as the FAWNNUX. You'll notice we took the body and head of the Fennux and carefully combined it with the ears, antlers, neck, legs and tail of the Fawns.
This idea was masterminded by Darmin Blurkflerg, so you have him alone to thank. I mean, look at this FAWNNUX pictured above… it's body just flows so perfectly, why didn't Darmin think of this sooner!?
AND OF COURSE, we're accepting pre-orders 6 years in advance. You will receive a holdable fawnnux, a yo-yo, a WTFAWN keychain, and some FWNX Points. Please contact Darmin Blurkflerg directly to pre-order, but keep in mind this is clearly an April Fools Day joke so do not take this seriously.
Thanks for reading!
-Fawns Team