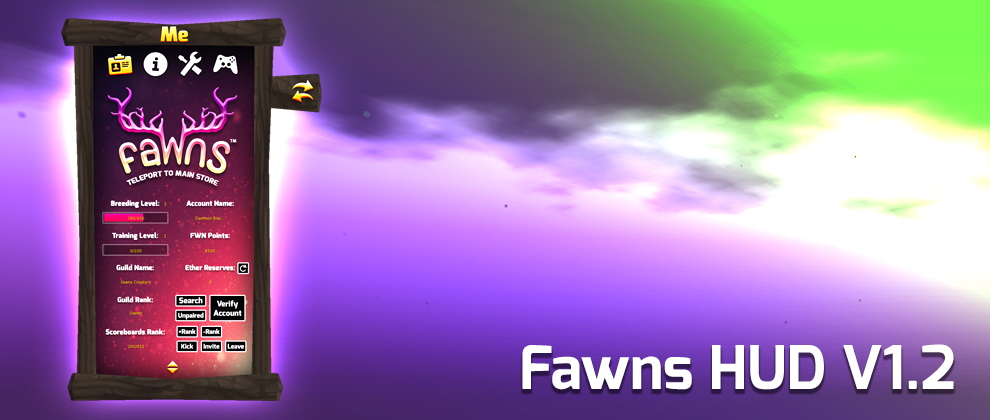 Hey folks!
We just pushed out a new HUD update… it should be named "Fawns HUD V1.2".
Check Past Group Notices to grab the HUD from there – it's super easy this way.

Whenever you attempt to interact with a Fawn or Log, you should automatically receive an Inventory Offer from Fawns Resident with the HUD.
You can also grab a new HUD by visiting the Fawns Main Sim location at http://slurl.com/secondlife/Fawns/
THIS IS NOT A FULL UPDATE – it's just the HUD being updated to resolve a few issues people were having. It resolves the issue of false antelope antlers showing up on some people's fawns (the HUD would sometimes rez the incorrect fawn model when birthing a log into a live fawn), and also guarantees a fawn gets deleted when using the "Delete Fawn" button.
Very minor changes, but very important ones!

We will continue working on any outstanding issues but we wanted to push this out ASAP so people can safely delete their fawns to properly collect FWN Points. (Most likely because we are about to have something for you to actually redeem them in exchange for…)
Thanks for reading!
-Fawns Team